ST. MARGARET'S CEMETERY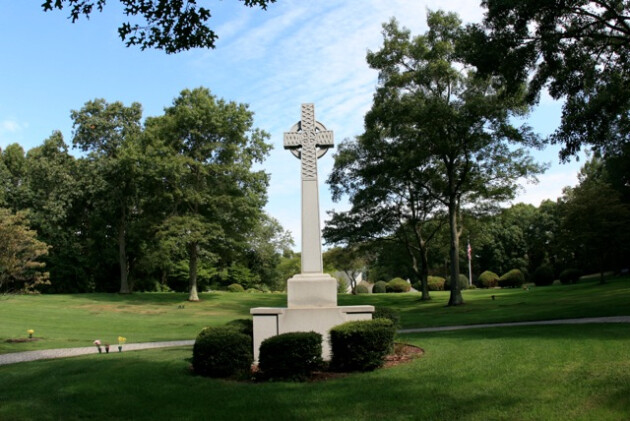 Nestled in the heart of Plainview and located on the grounds of Saint Margaret's Episcopal Church, St. Margaret's Cemetery is a non-denominational Christian cemetery that can provide a beautiful and tranquil final resting place for your loved one.
Established in 1984, the cemetery unfolds over several acres surrounded by serene woodlands. Within its pretty, manicured grounds, the cemetery offers a variety of interment options, whether in-ground or in our Columbarium. Those buried in the cemetery are remembered annually in prayer by the church's worshipping community.
Part of the cemetery's uniqueness is the use of flush bronze memorials which create a picturesque, park-like setting for quiet reflection. In addition, the parish of St. Margaret's Church maintains an active outreach ministry with our cemetery families. Find out more about what the church and cemetery offers under "Services."
Families choose St. Margaret's Cemetery because of our commitment to taking care of their loved ones with respect, care and dignity. We also take pride in providing special care to ensure our grieving families' needs and desires are always met. We invite you and your family to visit us, whether in your time of need or when pre-planning your future needs. We look forward to seeing you.
"The grave is but a covered bridge
Leading from light to light,
through a brief darkness!"
- Henry Wadsworth Longfellow
We invite you to take a virtual tour.