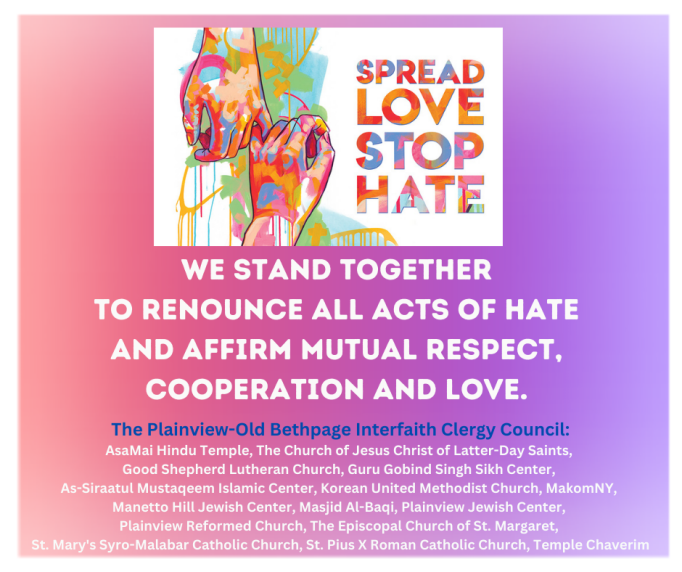 ABOUT US
__________________________________
A SMALL, VIBRANT COMMUNITY WITH A BIG HEART, SHARING GOD'S LOVE FOR ALL
Are you yearning for a faith community with a strong spiritual center? A community open to discovering - and lovingly connecting - with the breadth of God's community and creation? A place of welcome and hospitality?
For 60 years, St. Margaret's Episcopal Church has been a steadfast presence in Plainview, N.Y., attracting people from bordering communities in Nassau and Suffolk Counties.
Our congregation is committed to sharing God's love and compassion for all creation at home and in the world.
Whatever your background or experience, whether you are a believer, seeker or skeptic, we invite you to join us in prayer, contemplation and active participation.
Sunday services are 10 a.m. We are handicapped accessible.
1000 Washington Avenue, Plainview, NY 11803
(516) 692-5268